Sample Slide
with Executive Summary
▼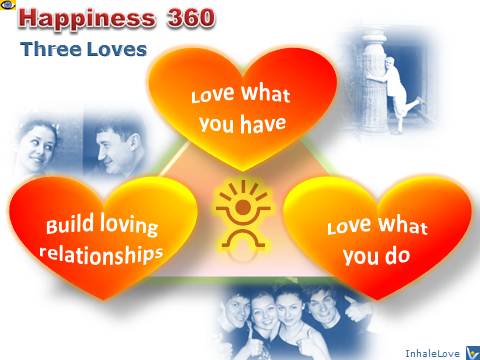 Be Happy With What You Have
"Even the most mundane objects are things of wonder, if we stop to look at them, and the fact that we are alive is the biggest wonder of all." ~ David Fontana
The address of your happiness is www.your.mind. The only source of happiness – and unhappiness – comes from inside yourself. Happiness is an attitude. You either make yourself miserable, or happy. Choose to be happy. It is easy! Don't envy what others have and enjoy what you have, enjoy every moment of your life. Don't wait for outer circumstances to make you happy, be happy now and always .Keep smiling at your fate, and your fate will smile back at you.
Do What You Love To Do
"Success in its highest and noblest form calls for peace of mind and enjoyment and happiness which come only to the man who has found the work that he likes best." ~ Napoleon Hill
We were born to do not what we are forced to do, but what we love to do. If you love what you do, you release your diving creativity. Continuous creative activity and the joy of achievement is a great source of happiness. Successful people win because they love what they do. You can't tell the dancer from the dance. Actually, your noble passion is your mission. If you find your true passion and devote yourself to it, you'll find harmony and happiness in your life. You'll be achieving great results continually and effortlessly. Begin to do more of what you love now and let that fill your life.
Build Loving Relationships
"Where there is no love, pour love in, and you will draw love out." ~ St. John of the Cross
Love breeds love. Love people and they will love you back. If you wish to be happy, strive to make other people happier, help them feel valued and appreciated. As to your critics, let them keep their negative opinions, and you keep your happiness. Develop compassion. Don't judge people, love them.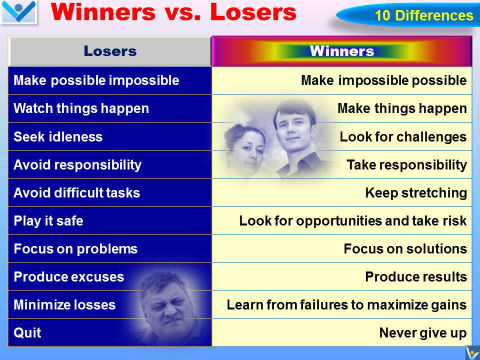 and much more!